BCC Isle of Man Latest News
BCC Group News
News

19-12-2018
BCC Cars IM would like to say a huge congratulations to Ms Simpson, one of the lucky winners of the 25 days of Christmas competition. When visiting the dealership to collect her prize, Ms Simpson fell in love with the Citroen C4 Cactus and is now the new proud owner. To say thank you…
Read more >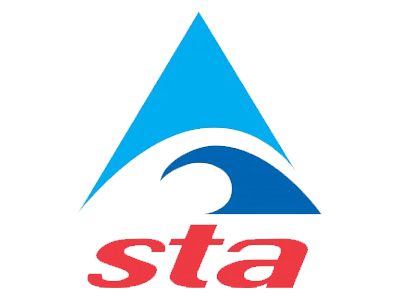 27-06-2018
A huge congratulations to Ann Groves, Wendy Shearman and Janine Jeffcoate for completing their Level Two award under the Swimming Teachers' Association. BCC proudly sponsored the event which has been described as 'a real community project' allowing parents to volunteer to train to be…
Read more >
What our

Customers Say
---
"A big thank you to BCC Cars, Kirk Michael. Excellent service. Got me back on the road again. Thank you. "
- Ms Parkinson
---
Thanks Andy, for all your help finding us a better car.
- Isabel and Debbie
Always helpful and never pushy... able to take cars out to trial without pressure. Excellent service as always.
- Ms Dillon
Excellent service from Andy. Even took the time to show me all the gadgets inside my new car. Thanks again!
- Ms Ollier
Friendly, helpful and couldn't ask for better service. Bought our new car from them recently and it was so easy, no pushy sales tactics used. Nothing was too much trouble and they highlighted an issue to us which was fixed in a matter of days. Would recommend and buy from BCC again.
- Claire McDermott
Two ladies in distress as our car filled with smoke. There we were just entering Kirk Michael, very calmly got out to have a look. We couldn't find anything but just up the road was BCC Cars Isle of Man. We threw ourselves on their mercy and boy did they respond. Andy took us around the back of KM to their mechanic (Kieran) who took one look and diagnosed immediately. The car needed to be left overnight and worked on. After all this, we were given a courtesy car. We returned this morning to pick up the car and were delighted to be advised of the problem and the cost of the repair was not prohibitive. All in all, many, many thanks to Andy, Kieron and Mark, Service Manager, who looked after us so well. Cannot recommend too highly. Cheers chaps.
- Ms Sainsbury
Just picked up our new car from BCC Cars in Kirk Michael. We ordered the car just before Christmas from Andy Hyland. Great service and such a helpful guy. Delighted with the car.
- Ms McKelvie
Andy at BCC Cars was fantastic. He helped make the car sale go smoothly and was very helpful and friendly. I would definitely recommend that if you're wanting to buy a car, give BCC Cars IM a drop in. They have fantastic deals and great prices. Thanks Andy for the service and have a great Christmas 😀
- Ms Collister
On being disharged from hospital and not feeling up to cleaning my car, I asked for it to be valeted whilst in for its service. Wow - I have a new car. Thank you so much, it was such an uplifting sight and has been admired since I have got it back. Thank you for such fabulous service.
- Ms Beecham
Just bought a car from Andy. He was a brilliant guy to deal with and made the process totally smooth. No pushy sales talk and one of the best car purchase experiences I've ever had. Thanks Andy.
- Ms Dixon
Recently picked up my new car from BCC Cars IM again. I have used this company before to buy previously, so decided to try again and it has been nothing but a pleasure. Andy and John couldn't be more helpful for someone who is extremely indecisive they were considerate and not pushy! Sometimes you find some car sales men/women to be pressurising and arrogant. However these two men were nothing but helpful and I couldn't thank them enough. You're doing a great job lads. Thank you again for helping with my absolute beauty.
- Ms Walton
Andy was so helpful and informative. Very genuine with no pushy sales facts that you often see. Would definitely buy again from BCC as a result of the service received.
- Ms Stringer
Extremely good service from Michael Car Centre for the service of my car today. They picked it up, left me a car to use and delivered my car back later in the afternoon. I would highly recommend them.
- Ms Dunwell
I just wanted to say thank you for all your help with everything, it was much appreciated. It's a pleasure dealing with you that's why I always use you and BCC Cars Isle of Man, I appreciate it.
- Mr Barrett
Mark and his team at BCC Cars Isle of Man are great. They go the extra mile with customer service and I will recommend them to everyone. Thanks guys for your brilliant work!
- Ms Weir
Since I bought the Golf from BCC Cars I can't believe the amazing customer service I've had. When the car was damaged at the Southern Show they put me in touch with their body repair shop and were kind enough to loan me a courtesy car so myself and the Children wouldn't be stuck for transport. I'm so truly grateful for the help, when the electric handbrake proved a bit of a problem when parked downhill. I phoned the office and they sent Jordan over straight away who was brilliant and helping and sorted it for me with the kind help of his friend. They've continued the excellent service by always an eye out for a more suitable car as I felt I needed something a little bigger. I just wanted to say thanks to John, I'm truly grateful and the service is outstanding.
- Ms S C
Merry Christmas to you all. A great year from us moving to the island and best of all, buying two great cars from you (a Smart and a Mini).
- Mr Handley
Amazingly friendly customer service, cannot thank these guys enough. Nothing is too much trouble and they go above and beyond to help.
- Rebecca Kennedy
Me and my dad want to say a big thank you to Steve at BCC Cars in Kirk Michael. Both of us have bought a new car in the last 6 weeks and received such great service. Thank you.
- Emily Wright
Bought a car last week from these guys! Excellent service big thanks to Steve for looking after me, delighted with the car.
- Lynn Nicon
Friendly, helpful and couldn't ask for better service. Bought our new car from them recently and it was so easy, no pushy sales tactics used, nothing was too much trouble and they highlighted an issue to us which was fixed in a matter of days, would recommend and buy from again.
- Claire McDermott
Great customer after car from BCC Cars in Kirk Michael today. They removed a superficial scratch on the paintwork of my car and gave it a quick valet free of charge because I bought a car from them. Thanks, BCC.
- Gill Cullington
I have just phoned BCC Cars in Kirk Michael as my car wouldn't start... lovely man on the phone and he had a mechanic with me within 5 minutes and didn't charge me. What a wonderful, helpful company. I can't thank you enough.
- Ms Goldsmith
Excellent customer service. Went in a week ago, saw the Peugeot 308 (which wasn't on the website yet), placed deposit. Had it booked in for the Manx Test and went in earlier than the date. Picked up the car today and the valet is excellent too. Thanks BCC Cars for a very good customer experience!
- Kev Ross 5* review
Great. Very helpful and friendly.
- Roy Smith - 5* Review
Most helpful.
- Robert Currey - 5* Review
Just bought another car, great service and very trustworthy too. They found an envolope containing cash in my old car which we thought was lost forever. Thank you Mike and the team.
- John and Winnie Callister
Only popped in for a skeet and managed to get a great trade in so home with a new car within 5 days. Great service.
- Ms Corinne Brown
Greater customer service yesterday from Michael Car Centre. Thank you, John,
- Lisa Hall
Just a brief message to express our thanks for looking after us so well yesterday...I am very pleased to inform you that thanks to you and your excellent team at BCC Cars, I am feeling even more delighted with our little Hyundai I-20 following Mark's addressing and sorting out the few things I was concerned about. Your caring, calm and professional approach, combined with your hospitable nature, is truly an asset to BCC Cars.
- Steve and Pauline
A big thank you to the staff at BCC Cars in Kirk Michael especially Andy Hyland who assisted my partner in getting a new car. Friendly, professional service. Couldn't ask for better. Highly recommended. Thank you.
- Nicola Walton
Firstly, a big thank you for all of your help with the purchase of our little Hyundai I20. We are so very grateful for your kindness and guidance, and your help in making our car purchase as easy as possible was 'second to none'! We shall certainly be recommending you and BCC to all our friends about how well we were treated and what an impressive, all encompassing business BCC is!
- Steve and Pauline
I am in love with my new Mini Cooper S. From start to finish Andy has been nothing but helpful. I would recommend BCC Cars to anyone. For someone like me who hasn't had a car from a dealership before it was so straight forward and nothing was too much trouble. Thank you for such a fab, quick and reliable service.
- Natalie Parker
A bit of bright (red) news in the jinner camp. I realise this is trivial when contrasted with the various news stories of this week but I just wanted to say a huge thank you to Mike and the guys at BCC Cars.im for being awesome and for helping me achieve a mini milestone - my first actual car (Red 2)!
- Christy DeHaven
I've been buying car from BCC Cars for years. Andy, Mike and the rest of the team are fantastic right from the sale to aftersales and service they really look after you and your car.
- Adam Fenton
From the moment we first enquired about our vehicle through every step of the purchasing process, Rob and BCC Cars.IM have been fantastic. Even the after sales service has been excellent, where Rob has gone above and beyond what you would expect. We would definitely recommend buying your next vehicle from BCC Cars.IM.
- Mark & Zayna Caley
Handovers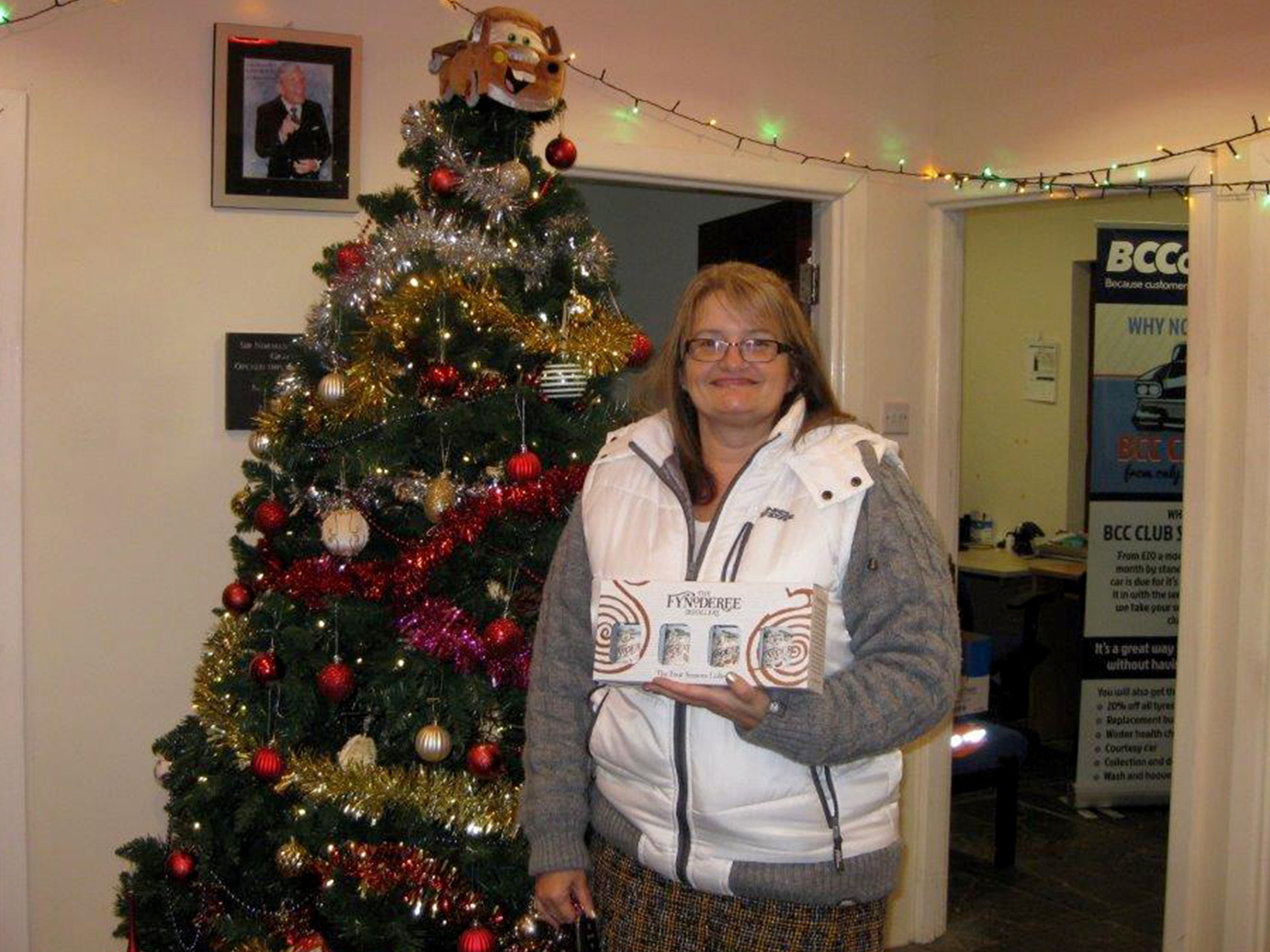 Ms Simpson collecting her Citroen C4 Cactus after winning a competition on Facebook. To say thank you for her custom, the sales team presented Ms Simpson with a Four Seasons Gin collection! Happy motoring from us all at BCC Cars IM. 🎅